Our Services
Thom offers a unique point of view that his clients find both refreshing and supportive.  
As a Registered Securities Representatvie and Principal for Centaurus Financial, Inc., Thom's clients have access to a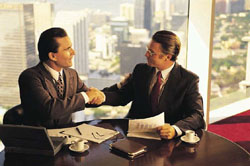 full line of Investment offerings, including professionally designed Retirement and Pension Plans, IRAs, 401ks, Variable Annuities, REITs, Energy & Leasing Partnerships, and 1031 Tax-Exchanges, most of which are available on a commissioned basis, paid by product vendors or sponsors.  
As a fully accredited  Chartered Financial Consultant, ChFC, Thom offers fee-based investment advise for his new and existing clients.  A fee-based financial adviser sould be an accredited financial professional who renders advice for a fee to individuals, businesses and governments. This can involve investment advice, which may include pension planning, and/or advice on life insurance and other insurances such as income protection insurance, critical illness insurance etc., and/or advice on mortgages.  Very often the advice comes in the form of a formal written report or plan, which can serve as a template for periodic account reviews. 
Ideally, the financial advisor helps the client maintain the desired balance of investment income, capital gains, and acceptable level of risk by using proper asset allocation. Financial advisors use stock, bonds, mutual funds, real estate investment trusts (REITs), options, futures, notes, and insurance products to meet the needs of their clients.  Many financial advisers receive a commission payment for the various financial products that they broker, although "fee-based" planning is becoming increasingly popular in the financial services industry.
A further distinction should be made between "fee-based" and "fee-only" advisers. Fee-based advisers often charge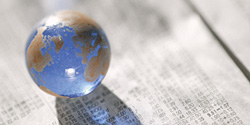 asset based fees but may also collect commissions. Fee-only advisers do not collect commissions or referral fees paid by other product or service providers ..
 Jamestown Financial Group also offers a full line of Life, Disability, Long-Term Care, Individual and Group Health Insurance, including Employee Benefit services.  Thom also consults with parents of college-bound students about Colllege Funding options and can help families develop strategies to obtain the maximum legal amount of Financial Aid available during the college years.